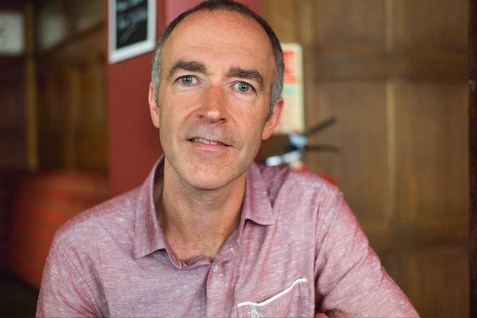 Contact info: nb [at] neilblackadder [dot] com, (309) 299-0184

Representation: Antje Oegel,

A O International

Neil Blackadder is Professor of Theatre at

Knox College

, where he's taught since 1998. He began translating drama and short fiction in 2002. In 2004, he was certified as a German > English translator by the

American Translators Association

. Neil is also the author of

Performing Opposition: Modern Theater and the Scandalized Audience

(Praeger, 2003).

Neil grew up in Whitehaven, in the Lake District area of England. He completed a BA in German and French at the University of London, Goldsmiths' College – including full years spent in both Paris and Tübingen. In 1987 he came to the US to study Comparative Literature, first at UCLA (M.A.), then at Princeton (Ph.D.) From 1994-98, Neil taught in the Drama program at Duke University.

The playwrights Neil has worked most closely with include the Swiss writer

Lukas Bärfuss

. Neil's translation of

The Sexual Neuroses of Our Parents

was produced at the

Gate Theatre

in London in 2007 (directed by

Carrie Cracknell

), and published by

Nick Hern Books

. In 2011, Neil was awarded a fellowship from the

Howard Foundation

(Brown University) and a

PEN Translation Fund Grant

to translate three more plays by Bärfuss.

Neil has also held residencies at the

Banff International Literary Translation Centre

and

Writers Omi at Ledig House

. His work has often been supported by the Goethe-Institut, as well as by the Consulate General of Switzerland and the Austrian Cultural Forum.

Neil's short play "Dad's Guns" appeared in

24 Gun Control Plays

, ed. Caridad Svich and Zac Kline (NoPassport Press, 2013), and was presented in a staged reading in Sydney, Australia, in May 2013. The script was also selected as one of ten winners in 10-minute play category of GunPlay(s) Competition organized by Samaritan Road Productions, Champaign, IL, 2014.